5mm to 19mm Small pitch modular plastic belt for knife edge conveying
Product Detail
Download
Product Tags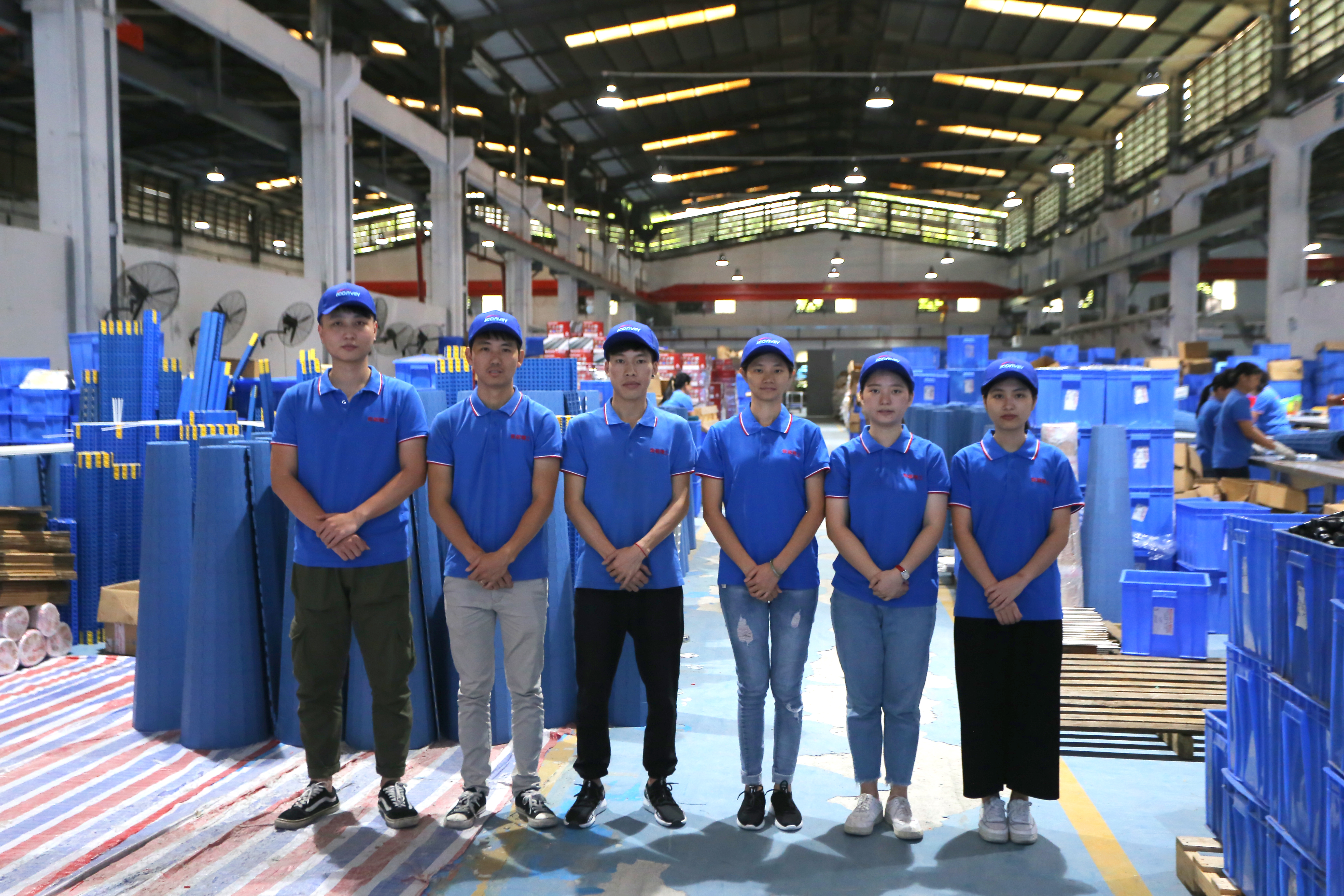 20years modular belt products & technical experience accumulation
1000 conveyor technologies
300 technology patents, ISO9001-2008 & FDA & EU approved
30,000㎡ production bases
500+ national & regional services
300 million annual market sales
We have an unrelenting focus on innovation, and we're continuously developing, improving, and directly delivering solutions that drive our customers' growth worldwide.
Product Features
Different belt styles to choose from: Flat Top, Flush Grid, Raised Rib, Perforated Flat Top, Friction Top, Insert Roller etc.
Applicable for different process of production: Straight Running, Side Flexing(Radius), Inclining, Spiral, Sorting etc.
Available in different materials:
Polypropylene(PP), a standard material for use in general applications. Good chemical resistance to many acids, bases, salts, and alcohols.
Polyethylene(PE), excellent performance at much lower temperatures, -73℃ to 66℃, resistant to many acids, bases, and hydrocarbons.
Acetal(POM), stronger than polypropylene and polyethylene, low coefficient of friction
Nylon(PA), mainly for high temperature, can resist up to 260℃
HK, a new high-wear-resistant and low-noise material
Comprehensive accessories (sprockets, flights, sidewalls) for choices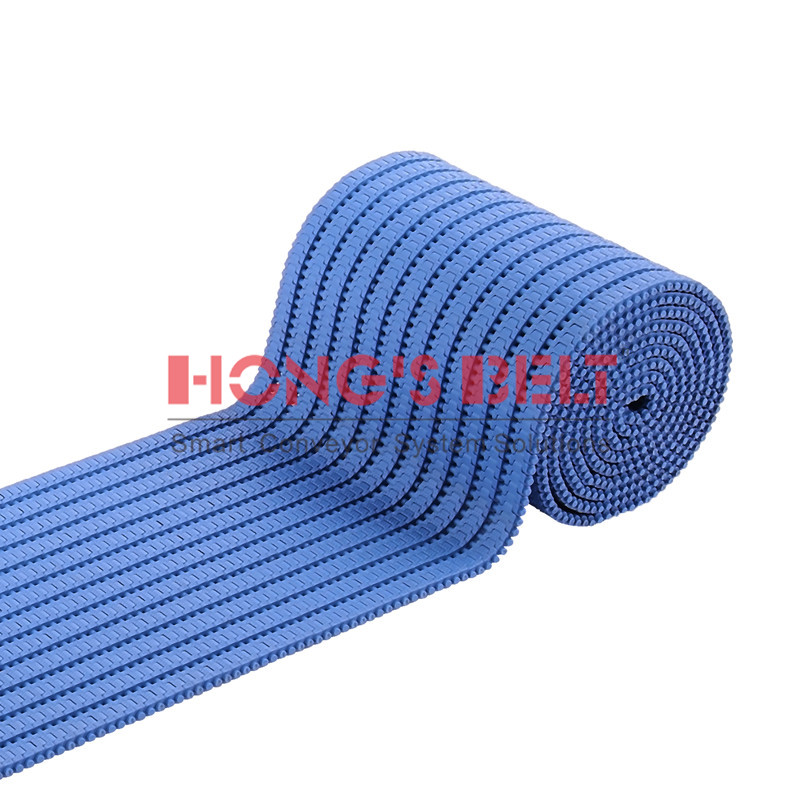 • 5mm tiny pitch
• minimum width 60mm
• smooth running over knife-edge transfers
• ideal solutions to connect conveyors tight transfer.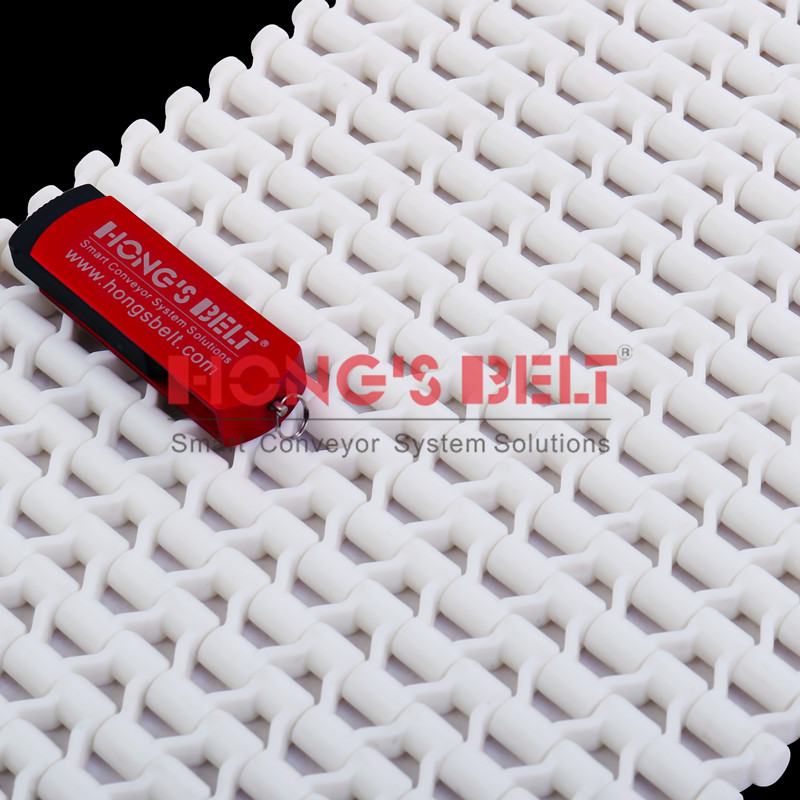 • 10mm pitch
• 40mm minimum belt width
• flush grid modular belt
• self-locking without rods
• tight transfer
• great ideas for conveying small bakery products.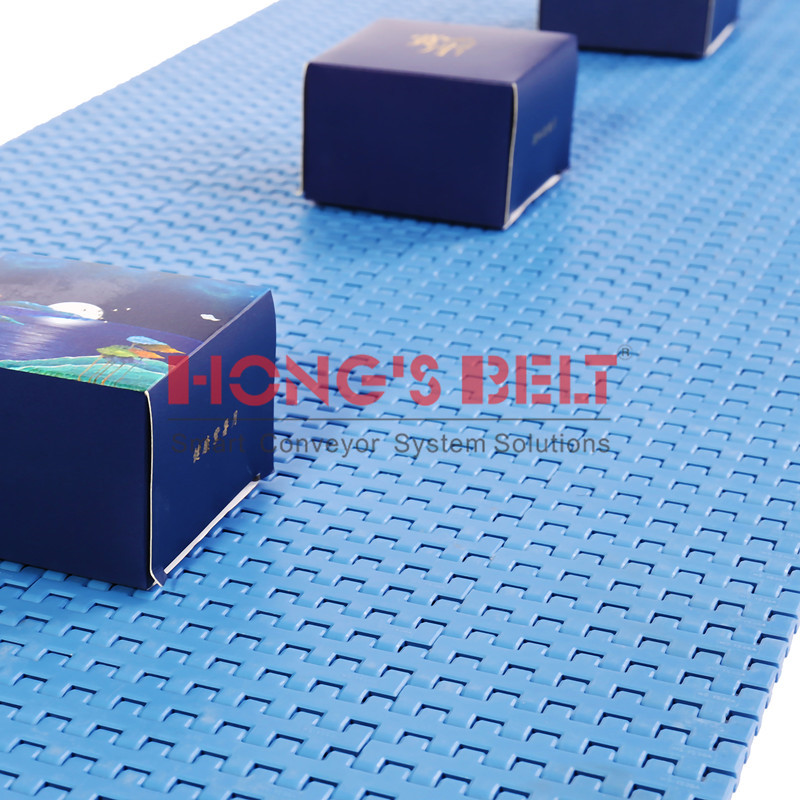 • 12.7mm pitch
• minimum width 76mm
• closed flat top surface and hinges
• high load capacity
• widely used for corrugated cardboard manufacturing.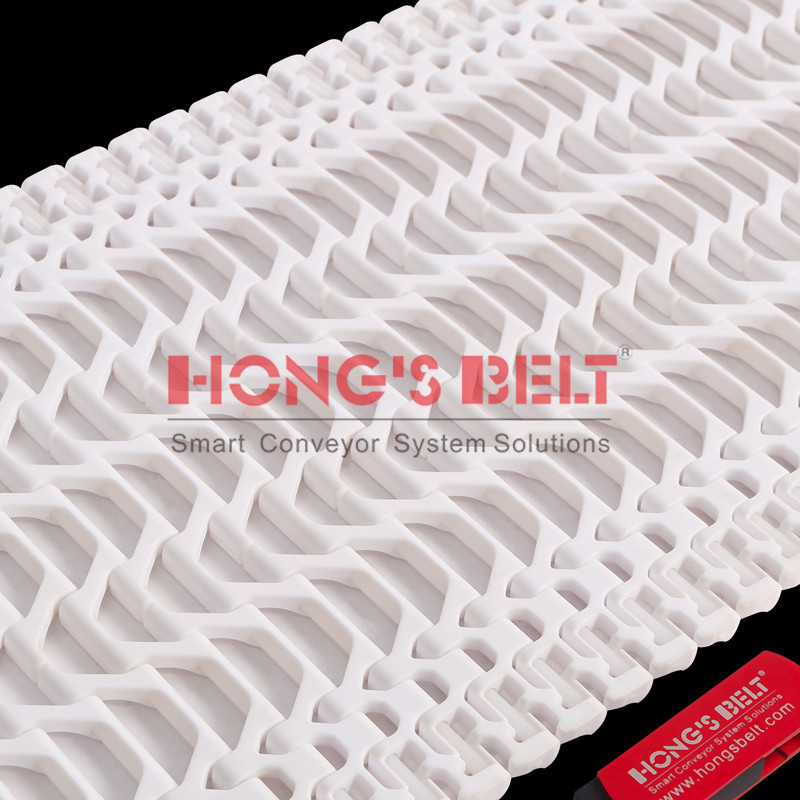 • 12.7mm belt pitch
• minimum width 204mm
• less contact area
• large open area design
• smooth running
• best used for pizza conveyors
• high temperature resistant.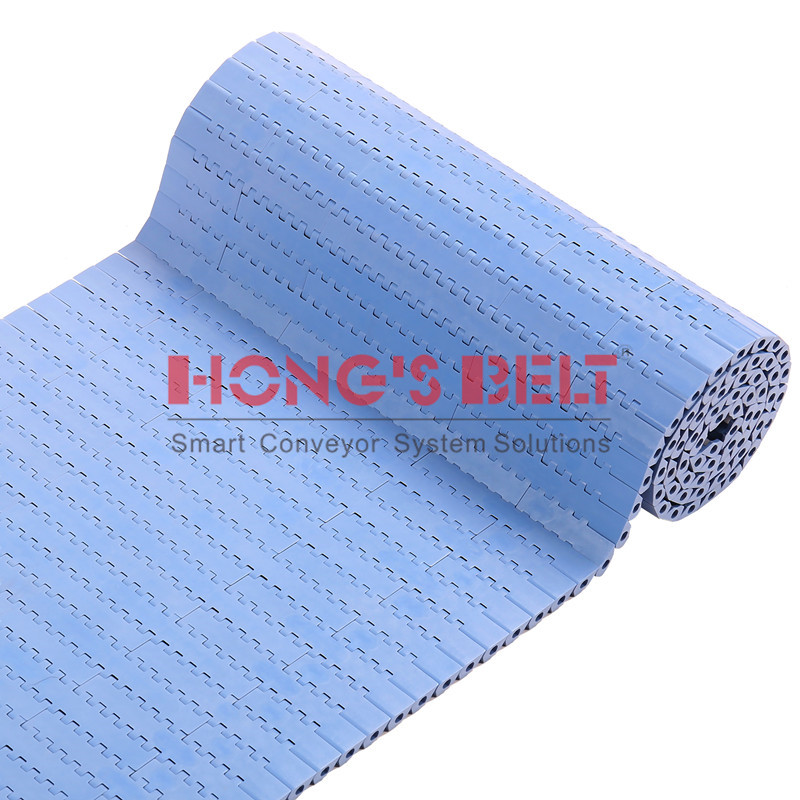 • 15.2mm belt pitch
• minimum belt width 152mm
• light weight with smooth and closed flat top surface
• popular type for food and beverage industry
• open hinge style.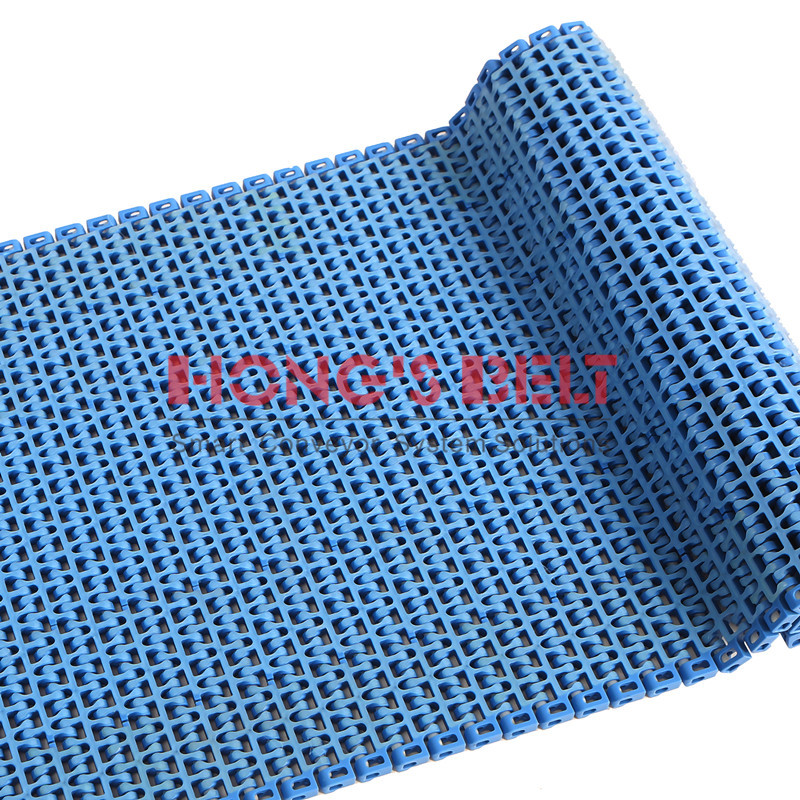 • 15.2mm belt pitch
• minimum width 152mm
• friction rubber top
• food grade environmental material
• popular food conveyor belt type.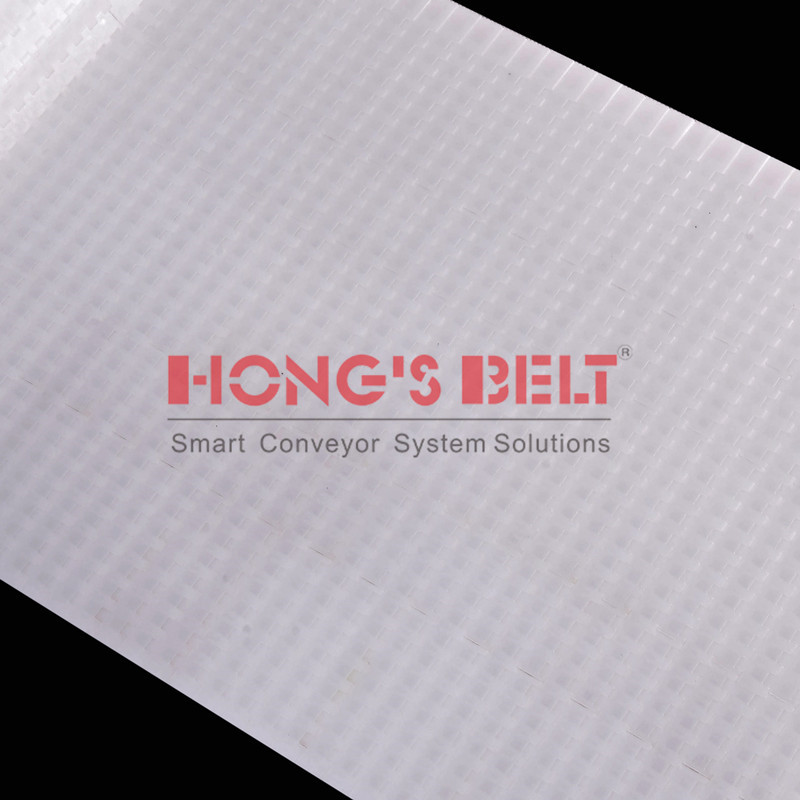 • 15.2mm belt pitch
• minimum belt width 255mm
• small pitch for smooth running and reducing chordal action
• new types of modular belt conveying.
 Design Features
Simplify the layout of the production line, easy to assemble, integrate and maintain.
Positive tracking with superior sprocket engagement
Exposed rods and open channels allow easy water access during cleaning
Larger load capacity and stronger tension.
Smoother during conveying, reducing total cost and increasing output.
The touchless solution ensures safe handling and smooth transfers of products.
Application:
Hongsbelt provides extensible solutions for all kinds of automated workshop, including industries of food & beverage processing, heavy-duty automotive conveying line, corrugated cardboard, tire manufacturing, postal courier, airport, warehousing&dispatching centers, and so on. Hongsbelt guarantees the highest availability for a variety of conveying applications, truly provides customers with a global product platform.
Metal detector, knife-edge conveyor, flame-retardant, high temperature resistant, heavy loading.
Small pitch for food and non-food application, especially for beverage, pizza, bakery, corrugated cardboard, logistics, etc.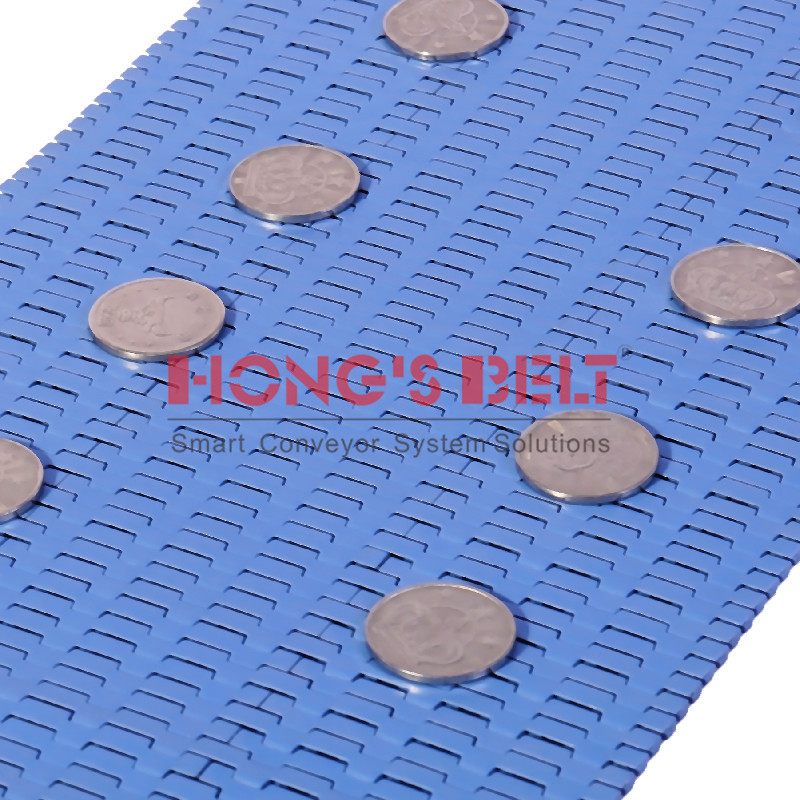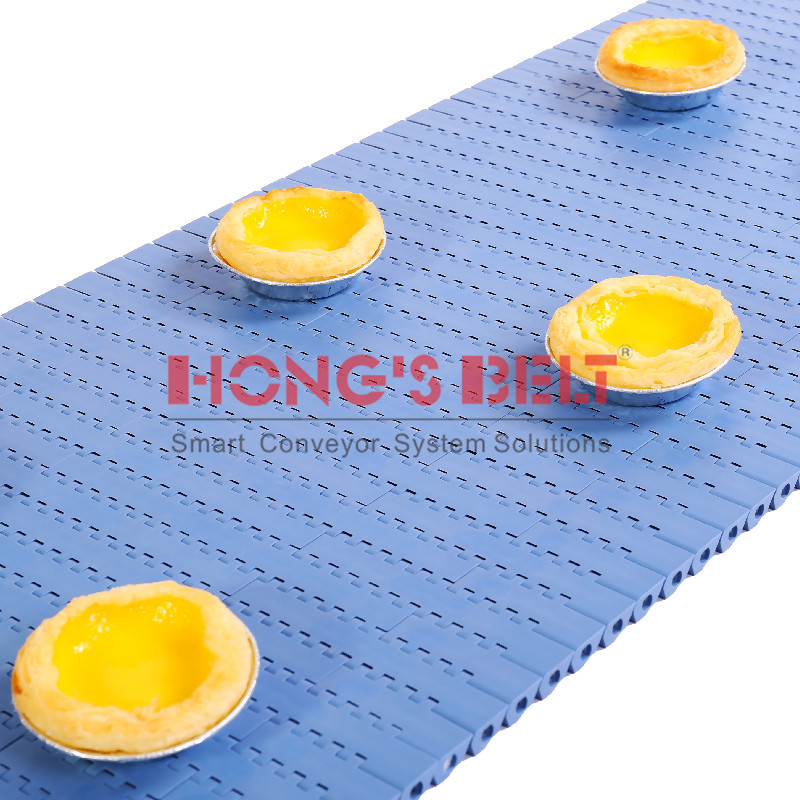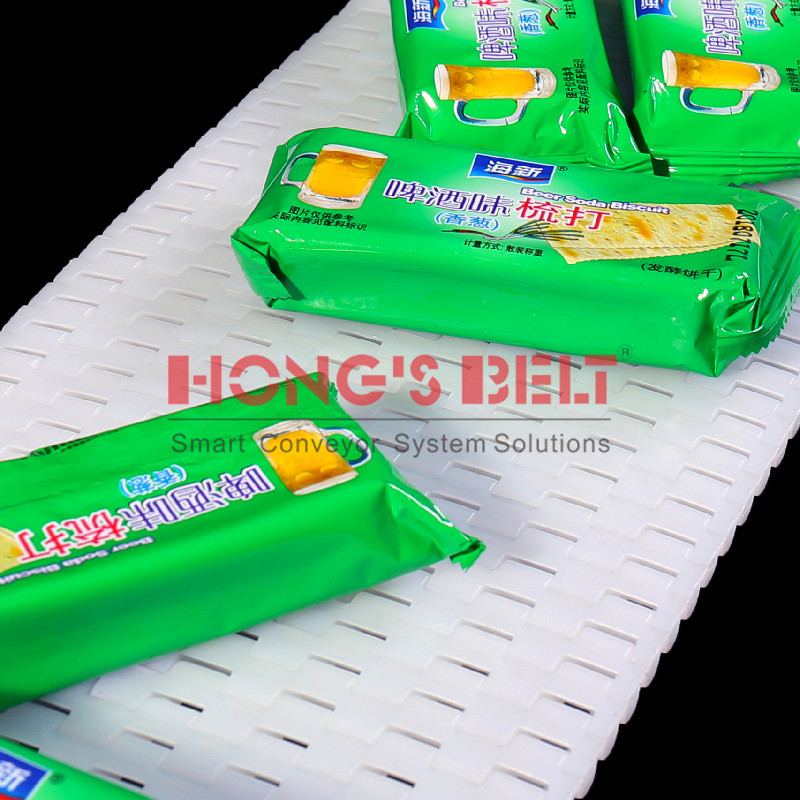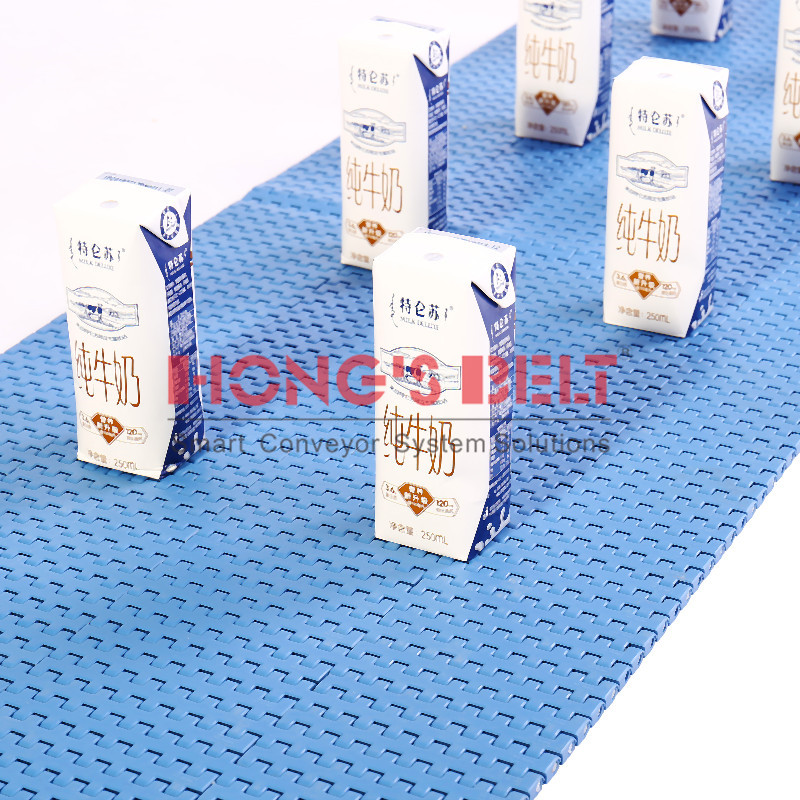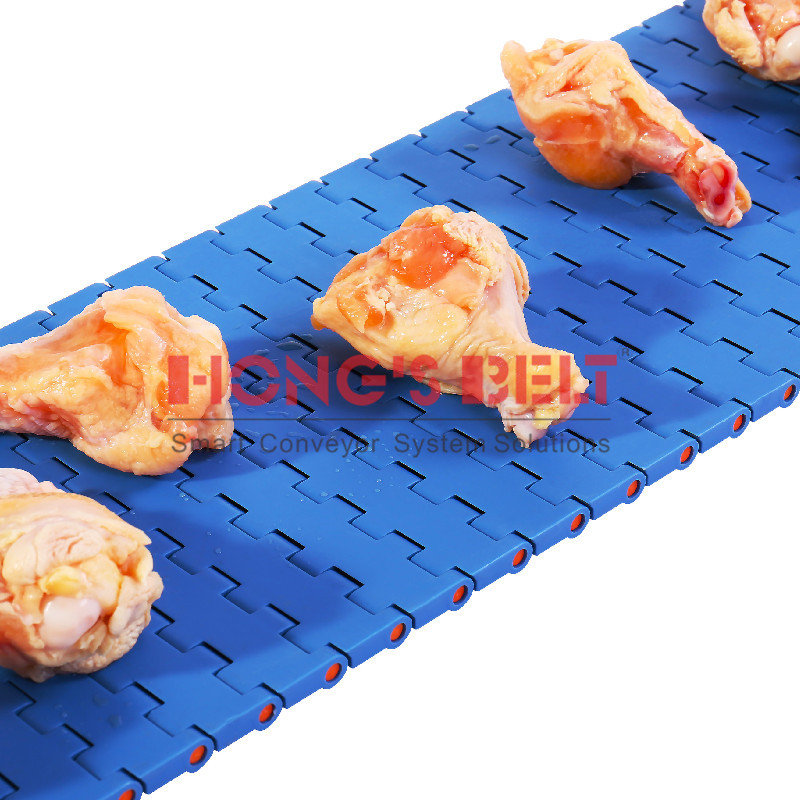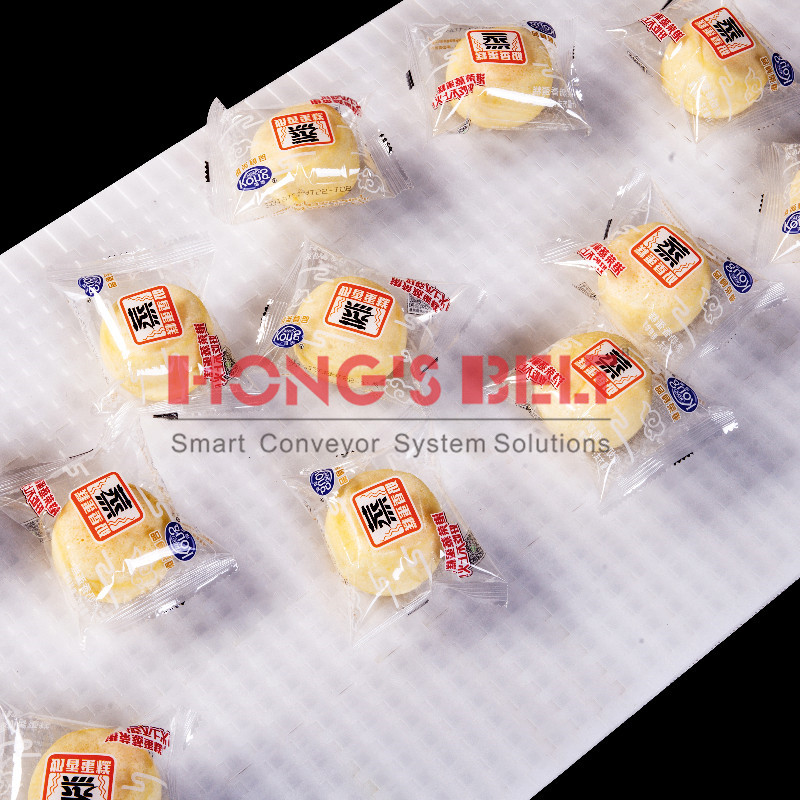 Advantages of Modular Belt Conveyor
Modular design, simple installation saves time and cost
No tension system required
Efficient cost and simple system design
Lower bearing system
The low friction back side saves energy, and the extremely small friction coefficient provides a quiet conveying environment
Strong load capacity
Stable conveying and zero deviation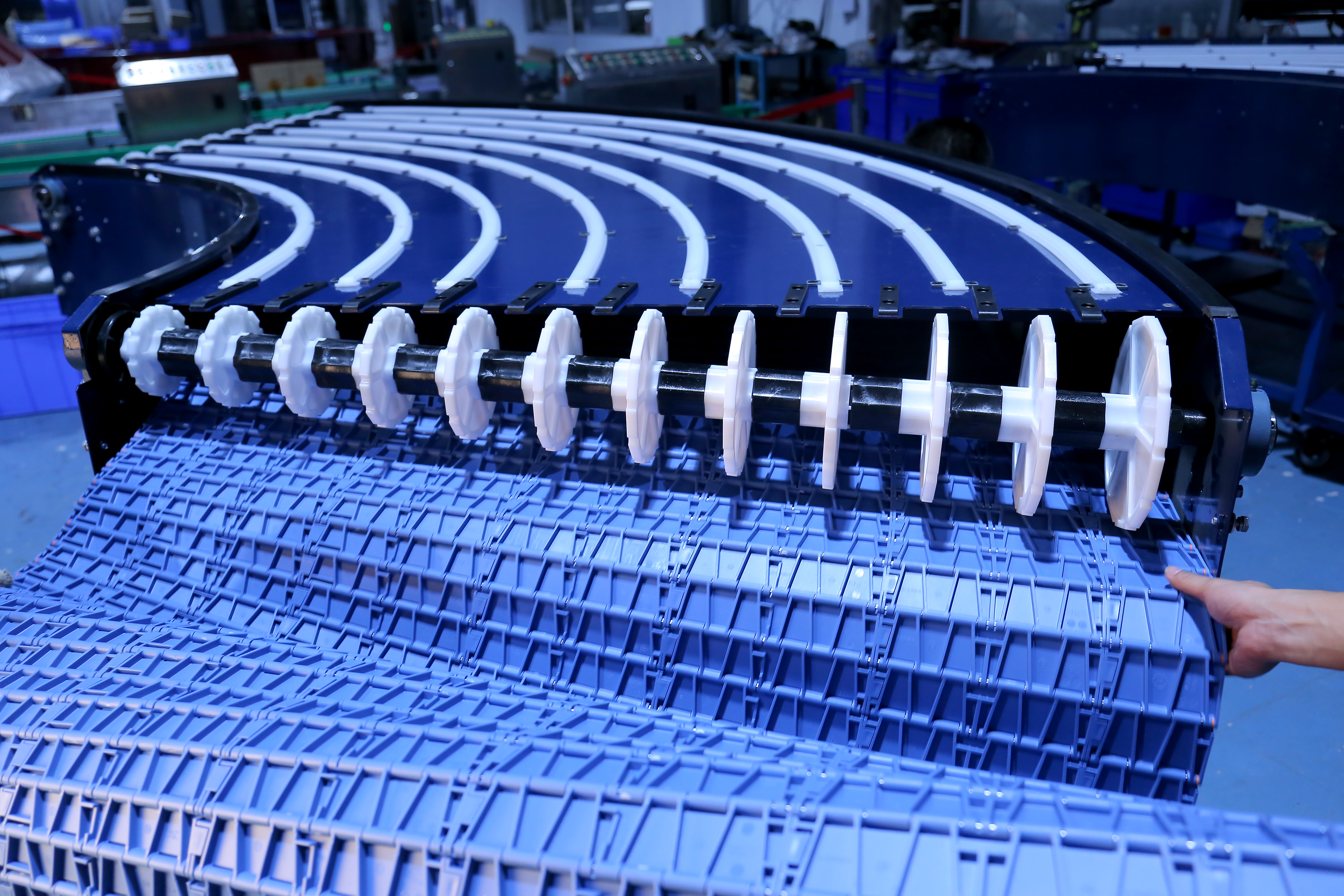 Cautions
1)Pls contact Hong's Belt Customer Service to choose the right belt type and material.
2)Ensure daily maintenance of the modular belt conveyor includes the tension of the modular belt and the posture of the supporting roller
3)Lubrication of various parts of the modular belt conveyor, such as motors, bearings and shafts, regularly add lubricating oil.
4)Check and clean the surface of the modular belt conveyors in time for dirt like oil, soil, sand, water, coils, etc.
5)Do a major maintenance once a year to check the damage degree of accessories (modular belt, sprocket, supporting roller, side roller, drive system, etc.).
---
Previous:
Buy Plastic Modular Factories – 5mm to 19mm Small pitch modular plastic belt for knife edge conveying – XINHAI
---
| | |
| --- | --- |
| Pitch 5mm HS-4000 Series | HS-4000A, HS-4000B, |
| Pitch 7.5mm HS-750 Series | HS-750RC, |
| Pitch 10mm HS-400 Series | HS-400A, HS-400B, |
| Pitch 12.7mm HS-1500 Series | HS-1500A, HS-1500A-HD, HS-1500B, HS-1500EL, |
| Pitch 12.7mm HS-1500-N Series | HS-1500B-N, |
| Pitch 15.2mm HS-1100 Series | HS-1100A, HS-1100B, HS-1100EL, |
| Pitch 15.2mm HS-1100-N Series | HS-1100AB-N, HS-1100A-N, HS-1100B-N, HS-1100B-N-EL, |
| Pitch 15.2mm HS-3200 Series | HS-3200A, |
| Pitch 15.2mm HS-F1500 Series | HS-F1500-85A, HS-F1500-85A-GB, |
| Pitch 19mm HS-1000 Series | HS-1000A, HS-1000AB-76, HS-1000B, HS-1000EL, HS-1001B, |
Write your message here and send it to us